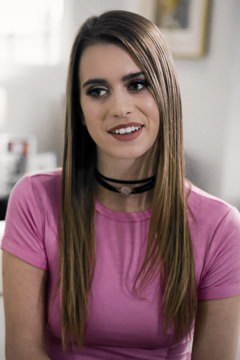 Jill Kassidy
Jill Kassidy
Updated : 2017-02-17

|

Times Viewed : 595613

|

2
Height : 5'6"
Hair Color : Brown
Eye Color : Green
age : 21
measurement : 34B-28-35
hobbies : Pampering myself, shopping, beach, social media
fav_food : Corn and spicy foods
waist : 28
Jill Kassidy's Biography :
Currently residing in Los Angeles, CA, Jill Kassidy was born and raised in Dallas, TX on February 18, 1996. Her mother and stepfather are religious, her father is not. Her huge sex drive made her promiscuous throughout college, and she regrets not fooling with any of her teachers.
Kassidy got her start in the industry after searching the Internet for the best agencies in LA. She thought LA Direct had the prettiest girls. She contacted them and was flown out immediately. Kassidy's first lesbian experience was in front of a camera.
These days Kassidy is almost always shooting, but when she's not in front of the camera, her life is low key. She doesn't have a boyfriend and she is afraid to have random sex with people who aren't tested.
While Kassidy considers herself a home body, she has a wild side when it comes to sex. Once, a guy had Kassidy pee in his mouth. She had sex in a public pool while a family cooked BBQ beside them. Kassidy has never been recognized in public.
Her favorite position is usually doggy although missionary is good too, when the chemistry is strong so they can kiss. Her two favorite books of all time are Creative Visualization by Shakti Gawain, Art and Fear by David Bayles and Ted Orland. When Kassidy isn't shooting she usually relaxing with friends, listening to music, or tweeting on Twitter.